Is WorkCover and WorkSafe the same?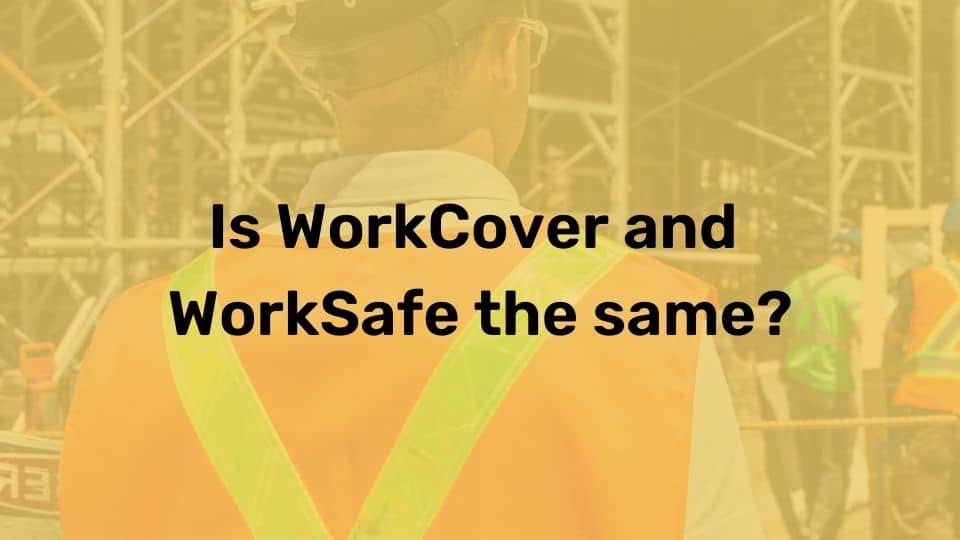 No, WorkCover and WorkSafe are not the same.
WorkSafe, or the Victorian WorkCover Authority is the Victorian government body that manages Victoria's workplace safety regime. It is also responsible for managing Victoria's workers compensation scheme. That workers compensation scheme is called WorkCover.
WorkSafe itself oversees the WorkCover scheme, but it does not manage individual WorkCover claims (they do manage a very small number of claims, but this is not common).
Instead, WorkSafe engage a panel of insurance companies to do that on their behalf.
These insurance companies are: Gallagher Bassett, EML, Xchanging, Allianz.
Note: some larger employers manage their own WorkCover claims. They are called self insurers.
Any compensation (for the most part) that is paid to an injured person as compensation under the WorkCover scheme for an injury or illness, is paid for by WorkSafe.
In addition to this, they also investigate relevant safety related incidents that may have occurred in a workplace in Victoria. They will also issue penalties for safety related breaches.